■

eMazzanti Wins Slot in SMB Nation Top 150

■

Stimulate Your Business

■

What is HaaS?

■
Where in the World is
eMazzanti?
■

Arnold Bogaards from Microsoft and eMazzanti Technologies

■

eMazzanti Rocks!

■

Opportunities

■

3 Ways to Thrive in an Uncertain Economic Upturn

■

Are You Prepared?

■

Make the Best Even Better

Three Ways to Thrive
in an Uncertain
Economic Upturn
reprinted with permission from
the HP Enterprise Center


Signs of a possible upturn are reenergizing businesses. However, this recession isn't ending in a sharp economic upturn.

"We know that the fall has stopped, but we are not yet sure whether the economy is going to grow again fast," said Olivier Chatain, assistant professor of management at The Wharton School at the University of Pennsylvania. Because consumers have lost money and are still worried about their jobs, "it's not clear that demand will bounce back very fast."

---

Are You Prepared
for the Exploding
'Digital Universe'?
used with the permission
from Symantec


"A perpetual tsunami."

That's how IDC describes the current growth of digital information throughout the world.

It may be an understatement.

IDC estimates that last year, despite the global recession, the so-called "Digital Universe" grew by 62% to nearly 800,000 petabytes. (A petabyte is a million gigabytes.) This year, the Digital Universe is expected to reach 1.2 million petabytes.

---

Make the Best
Even Better
used with permission from the
Microsoft Small Business Center


Windows 7 can help make your business more productive than ever, but why stop there? Add Windows Small Business Server 2008 – and take productivity to the next level.

By now you may have already upgraded your business PCs to Windows 7, or you might be considering it. Unless you've been held captive by aliens for the past six months, you've surely seen the advertisements touting the many new features of Microsoft's latest operating system. More compellingly, you've probably heard from other business owners and managers of the productivity and security enhancements provided by Windows 7.

eMazzanti Wins Slot in SMB Nation Top 150


Hoboken, New Jersey — (Vocus) March 24, 2012 – eMazzanti Technologies announces today that it has won top honors in the annual SMB Nation's Top 150 Awards. eMazzanti is one of 400 SMB outsourced IT companies that participated in the nomination process.

"This year's SMB 150 has been an energizing experience, so it's exciting to be able to finally share the results," said Harry Brelsford, Founder and Chairman of SMB Nation. "What struck me the most about this year's list is its inclusion of channel members from all over the world; it's a real reflection of the diversity and strength of our worldwide community."

A three-part process determined this year's list of SMB 150 influencers. The competition began with an open nominating process, followed by the SMB IT community voting on the nominees at www.smb150.com. In addition to the community vote, a panel of industry experts judged each nominee based on a variety of relevant areas. The community vote accounted for 40% of each nominee's overall rating, with the expert panel's decision contributing the remaining 60%.

The 150 winners will also be invited to join SMB Nation and SMBTN at a gala event in Los Angeles on May 16 at the Westin Bonaventure. In addition to complimentary dinner tickets, media coverage, personalized awards plaques, and recognition in the SMB Nation magazine, each honoree will also receive a complimentary 64 GB PlayBook, courtesy of BlackBerry, the title sponsor of the event. The live event will also be sponsored by Oki Data Americas and Quest Software.

"I encourage everyone in the SMB channel community to join me in celebrating the accomplishments of the men and women who made the SMB 150 list," said Brelsford. "Each and every one of them has spent countless hours growing our community and deserves every accolade we can give them. I can't wait to toast them in Los Angeles."

---

Stimulate Your Business


used with permission from
the Cisco Small Business Resource Center

Q&A with the Small Business Administration on Recovery Act Opportunities for Small Businesses

The economy is recovering, but it often takes longer for that recovery to trickle down to small businesses. To provide relief and encourage continued growth, the U.S. Congress recently passed the Recovery Act – legislation that offers economic help to small businesses to help them to survive and thrive.

BizWise sat down with the Michael Stamler, director of the Press Office for the Small Business Administration (SBA) to find out how businesses can take advantage of stimulus funds.BizWise: How will the Recovery Act help small businesses overall?Michael Stamler:One of the biggest hurdles small businesses have faced over the last several months is the lack of access to capital that resulted from the "credit crunch." Read More

---

What is Hardware as a Service?




Hardware as a Service, also known as HaaS, allows you to convert a large capital expense into a manageable operating expense by leasing you the hardware that you need. The hardware is placed at your site and a service provider remotely monitors your hardware and software. This gives you many of the benefits of an on-site system without the need to fund and maintain an IT staff. HaaS, in conjunction with other services, provides your business with a complete managed service solution.

Read More

---

Where in the World is eMazzanti?

Arnold Bogaards from Microsoft
and eMazzanti Technologies


Arnold Bogaards is a Marketing Director in the Worldwide Partner Group for the Microsoft Corporation and he discusses the great partnership Microsoft has with eMazzanti Technologies.

Watch the Video

---

WOW – WHAT A DIFFERENCE!!! –

just wanted to let you know that I feel like a huge weight has been lifted off my shoulders – usually after lunch I can expect 50-70 emails waiting for me – today I had just 5!!! It looks like the MXINSPECT system is starting to go to work. . . AHHhhhhhhhhhh

Thanks again,
-Gary Girouard
Galileo Music Corporation

Send Us Your
Video Testimonial!

Share your thoughts about your experience with eMazzanti and be entered into a contest to win a Zune HD Media Player!  Each quarter we will choose the best submission and the winner will receive a Zune HD Media Player.  We can't wait to hear from you!  Email your submission to [email protected]

                                       

                                        eMazzanti seeks bright
minds to join the team.

Currently we have two Open Positions!

Refer a Network Engineer and be eligible for a shopping spree at Mazzanti's online store.  Qualifying applicants must receive full time employment and have referenced the referring friend on the original application in order for the  referrer to be eligible for the annual drawing.  Shopping spree is limited to $1,000 in merchandise.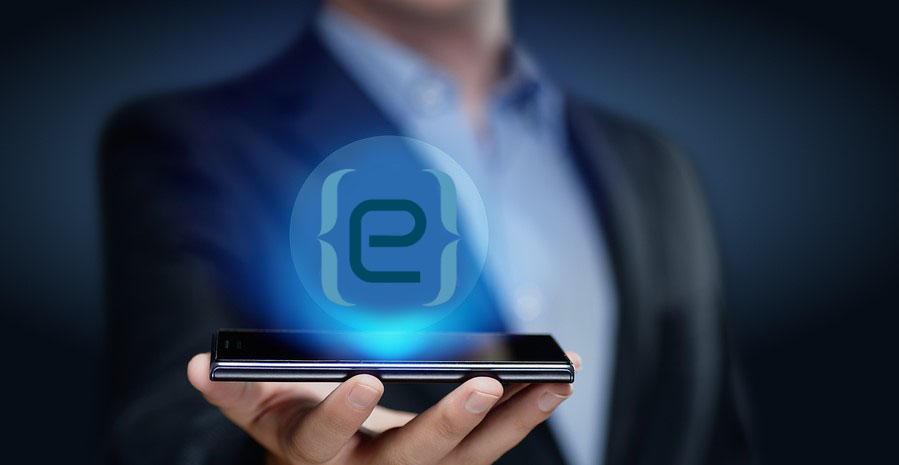 Bryan Antepara: IT Specialist
Bryan Antepara is a leader in Cloud engagements with a demonstrated history of digital transformation of business processes with the user of Microsoft Technologies powered by the team of eMazzanti Technologies engineers.
Bryan has a strong experience working with Office 365 cloud solutions, Business Process, Internet Information Services (IIS), Microsoft Office Suite, Exchange Online, SharePoint Online, and Customer Service.
He has the ability to handle the complexity of moving data in and out of containers and cloud sessions, makes him the perfect candidate to help organizations large and small migrate to new and more efficient platforms.  Bryan is a graduate of the University of South Florida and is Microsoft Certification holder.