Firewalls: Don't Skimp on Your Business's Security
In this installment of our "Is Consumer Grade enough for your business?" series, we'll take a look at firewalls and the differences in the protection they provide your business.
Security is quite possibly the most important concern for any business. You need to know that your critical data – both internal data and customer information – is secure. If that information is hacked or accessed by the wrong person, you may be opened up to a world of legal and financial trouble.
Security
On the most basic level, Consumer Grade firewalls or routers have no intelligent scanning of incoming data. That means that they are only looking for very specific threats as they attack your network: they aren't scanning everything as it comes through – which is standard on even entry-level Business Grade firewalls. If viruses or malware are disguised to any degree, they will be able to penetrate a Consumer Grade router/firewall into your network and begin to cause harm.
On a more technical level, hackers can easily break through a Consumer Grade, or home, firewall to access a business network and data, as detailed in this recent Security dark Reading article. (One of our engineers was once able to hack into his church's firewall/router – all he had to do was google its default settings! Of course, they were right there watching him do it, but someone with more malicious intent could have done the exact same thing.)
Reporting
There are features available on most Business Grade firewalls that allow for deeper insight and reporting. For instance, WatchGuard offers a service called Application Control that allows monitoring and detailed information, in real time, on the apps being used on the network and which apps are using the most bandwidth. Administrators are then able to make adjustments on the fly to provide the more important apps more bandwidth, instead of those that aren't business related (i.e. Facebook, Online Gaming, Pandora, etc.)
Service
Business Grade firewalls and security solutions come with business grade service and support. A business IT provider is not going to be much help if a Linksys router goes down, leaving your network wide open. With a Business Grade solution, though, there are certified professionals who can quickly diagnose the issue and provide a solution in a timely manner, either remotely or on-site. If you have ever had to call for help with your home router, you know how frustrating it can be to get support.
Business security is one thing that you definitely do not want to take lightly. A consumer level firewall simply does not offer the protection needed to keep your company's online reputation clean. Everyday numerous email servers are placed on a blacklist because their user accounts are compromised by malicious code. Getting onto a blacklist means your outgoing emails will be rejected by clients and partners and it can take weeks to get off the list. Having a proper business firewall in place can make the difference between weeks of profitability or weeks of work trying to get back on track.
If you need to increase or improve your network's security, let us know. Our technicians are well versed in developing a solid solution for organizations of any size.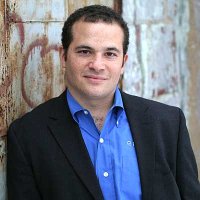 Carl Mazzanti is Co-Founder and President of eMazzanti Technologies, Microsoft's four time Partner of the Year and one of the premier IT consulting services for businesses throughout the New York metropolitan area and internationally. Carl and his company manage over 400 active accounts ranging from professional services firms to high-end global retailers.
eMazzanti is all about delivering powerful, efficient outsourced IT services, such as computer network management and troubleshooting, managed print, PCI DSS compliance, green computing, mobile workforce technology, information security, cloud computing, and business continuity and disaster recovery.  
Carl Mazzanti is also a frequent business conference speaker and technology talk show guest and contributor at Microsoft-focused events, including frequent prominent roles at the Microsoft Inspire (Worldwide Partner Conference / WPC).
Carl, a serial Entrepreneur, gives back to the community through Entrepreneur teaching engagements at Georgetown University, the company's ocean wildlife conservation effort, the Blue Project, and Tree Mazzanti.