Hoboken, New Jersey ­- (Vocus) October, 2013 — eMazzanti Technologies today announced its CEO, Carl Mazzanti, will be a featured speaker at the upcoming ChannelPro SMB Forum held on September 9-10 at the Renaissance Woodbridge Hotel, Iselin, New Jersey. Mazzanti's topic will be: "Where the Money is in Mobility" The forum is sponsored by ChannelPro magazine.
"The presentation will include information on how channel pros can leverage device management and security, mobile application development and reselling carrier services," said Mazzanti. "Mobility is a huge market and represents a golden opportunity for those who understand specific ways to profit from it."
The ChannelPro Network provides targeted business and technology information for the IT channel where perspectives from VARs, vendors, distributors and analysts are covered each day. The Network includes content from various associated brands such as ChannelPro, ChannelPro-SMB magazine, SystemBuilderPro, ChannelPro Reviews and a variety of other resource centers which aggregate content based on themes such as: Cloud Computing, Managed Services and Security.
About eMazzanti Technologies
eMazzanti Technologies' team of trained, certified experts provide 24×7 outsourced IT support to help ensure business productivity, address challenges of growth, cloud computing, mobility, critical business continuity and disaster recovery demands. The consultancy has special expertise in manufacturing, distribution, retail, financial, architectural, engineering, construction, government, educational, legal services, accounting, marketing communications, and healthcare market segments, while maintaining high customer satisfaction levels. Flexible support plans range from fixed-fee, around-the-clock network management where eMazzanti functions as an extension of a businesses' IT staff to a custom-solution provided on an as-needed basis. eMazzanti serves the Hoboken, NJ and NYC area markets as well as regional, national and international business support requirements. The IT firm is Microsoft's 2012 Partner of the Year and on-going Gold Partner, Microsoft Northeast Region Partner of the Year, a four-time recipient of WatchGuard's Partner of the Year and has achieved the Inc. 5000 list for the fourth year in a row. Download the free article: How to Select an IT Provider here. More than 400 companies trust their IT support needs to eMazzanti Technologies. For more information contact: Carl Mazzanti 201-360-4400 or emazzanti.net. Twitter: @emazzanti , Facebook: Facebook.com/emazzantitechnologies.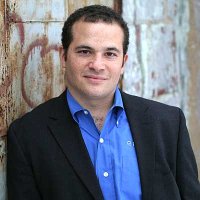 Carl Mazzanti is Co-Founder and President of eMazzanti Technologies, Microsoft's four time Partner of the Year and one of the premier IT consulting services for businesses throughout the New York metropolitan area and internationally. Carl and his company manage over 400 active accounts ranging from professional services firms to high-end global retailers.
eMazzanti is all about delivering powerful, efficient outsourced IT services, such as computer network management and troubleshooting, managed print, PCI DSS compliance, green computing, mobile workforce technology, information security, cloud computing, and business continuity and disaster recovery.  
Carl Mazzanti is also a frequent business conference speaker and technology talk show guest and contributor at Microsoft-focused events, including frequent prominent roles at the Microsoft Inspire (Worldwide Partner Conference / WPC).
Carl, a serial Entrepreneur, gives back to the community through Entrepreneur teaching engagements at Georgetown University, the company's ocean wildlife conservation effort, the Blue Project, and Tree Mazzanti.