HP Blue Carpet program rewards individual reps for training, product sales
HP's Blue Carpet program, announced this month, helps HP channel partners sell a number of the company's technologies and incentivizes sales reps in a new way.
The Blue Carpet program offers a streamlined portal in the PartnerONE program. It also provides incentives to individual sales staff members — not just the larger partner organization — for product sales and for participating in training sessions, said Rose Genovese, Channel Program Manager at Hewlett-Packard Co.
Some HP competitors also give cash incentives for product sales, but by providing incentives for learning new technologies, HP channel partners are "motivated to sell HP," said Dilip Mooparakath, an account manager at Canada-based Caretek Integrated Business Solutions.
Another benefit is that managers can check on the progress of sales reps and see what training they have completed with Blue Carpet, said HP's Genovese. The portal can be customized so reps can quickly find the information they are looking for about products, which reduces time spent calling HP with questions about orders.
Blue Carpet incentives, advantages
The Blue Carpet portal organizes data about a sales rep's business in one place, making customer service with HP much easier, said Mooparakath.
"You can call or email HP about a problem and get a response. They take everything out of Blue Carpet and don't require invoice submissions, so you get faster resolution of problems," he said.
Blue Carpet program partners have the ability to split a reward among members of a sales team, something that has not been possible previously.
The ability to share rewards among staff is welcome at eMazzanti Technologies, said CEO Carl Mazzanti.
Partners can also fold Blue Carpet rewards into individual 401k plans, and that service will be available to U.S. partners in June.
The downside of individually rewarding sales reps is that the drive to achieve individual rewards can corrupt the integrity of the sales process, Mazzanti said.
"We've chosen as a company that all the SPIF [Sales Promotion Incentives Fund] programs, the company collects," he said. "We look at it as cash that comes back to the business, not directly back to a sales guy. We don't want a sales guy to be choosing different products because they'd make ten dollars."
HP encourages partner sales representatives to register before May 1, 2012, when Blue Carpet replaces the HP SPIF rewards program.
The new portal was created based on partner feedback and has been available since 2006 to partners in Canada.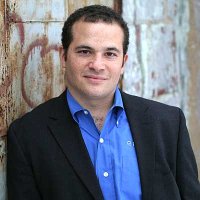 Carl Mazzanti is Co-Founder and President of eMazzanti Technologies, Microsoft's four time Partner of the Year and one of the premier IT consulting services for businesses throughout the New York metropolitan area and internationally. Carl and his company manage over 400 active accounts ranging from professional services firms to high-end global retailers.
eMazzanti is all about delivering powerful, efficient outsourced IT services, such as computer network management and troubleshooting, managed print, PCI DSS compliance, green computing, mobile workforce technology, information security, cloud computing, and business continuity and disaster recovery.  
Carl Mazzanti is also a frequent business conference speaker and technology talk show guest and contributor at Microsoft-focused events, including frequent prominent roles at the Microsoft Inspire (Worldwide Partner Conference / WPC).
Carl, a serial Entrepreneur, gives back to the community through Entrepreneur teaching engagements at Georgetown University, the company's ocean wildlife conservation effort, the Blue Project, and Tree Mazzanti.