A look back at Microsoft's busy year, A to Z
by Janet I. Tu
used with permission from the author (Thank you Janet!)
The year 2011 has been eventful for Microsoft, from its partnership with Nokia to the purchase of Skype and the first peek at Windows 8. Here's Microsoft's year, from A to Z.
A= Azure. On Feb. 1, Microsoft marked the one-year anniversary of its Windows Azure cloud platform, on which developers and companies build software and distribute their products and services. New customers included Toyota and T-Mobile USA. Boeing released a virtual model of the Boeing 737 running on Azure.
B= Bing. How many times a day do you hear "just Google it"? Does anyone say "just Bing it?" Perhaps, slowly, it's catching on. In November, Microsoft sites — primarily Bing — had roughly 15 percent of the U.S. search-engine market, pulling just about even with Yahoo (which is powered by Bing), according to comScore. Google still had 65 percent though.
C= Cloud. Microsoft honchos repeatedly say the company is "all in" to the cloud. So what did that entail in 2011? In addition to marking Azure's anniversary, this year Microsoft launched Windows Intune, Office 365, Dynamics CRM Online 2011, and Dynamics AX 2012 — all cloud products. It also introduced iPhone and Windows phone mobile apps for SkyDrive, its personal cloud service. But Microsoft doesn't break out financial numbers for many of the cloud offerings, so it's hard to tell how they're doing financially.
D= "Developers! Developers! Developers!" CEO Steve Ballmer's famous/infamous rallying cry made several appearances at Microsoft events this year. At the Mix conference in April, Corporate Vice President Joe Belfiore showed off a Windows Phone 7 ringtone featuring Ballmer chanting: "Developers! Developers! Developers!" At the Build conference in September, Ballmer told developers "Let's seize the opportunity for developers, developers, developers!"
E= Einhorn, David. The high-profile hedge fund investor said Ballmer needed to be replaced and that the CEO was the reason Microsoft's stock was performing poorly. Einhorn's fund nevertheless increased its shares in Microsoft.
F= Facebook. Since Microsoft and Facebook announced a partnership to build social search in Bing, Microsoft has added more Facebook features to Bing, including adding Facebook "likes" on specific pages inside popular websites. In 2011, Skype also enabled video chats with friends from within Facebook and Facebook-to-Facebook calls from within Skype.
G= Google. The competition amped up this year on various fronts, including search, mobile, patents, office productivity and the cloud. Perhaps most entertainingly, a widening patent spat over Google's Android mobile operating system led to an exchange between the two in which Google characterized Microsoft's patent-licensing program as extortion and a Microsoft spokesman tweeted he had one word for Google: "Waaaah."
H= Hadoop. In October, Microsoft brought a version of this open-source, large-scale data-processing system to Windows Server and Azure, integrating it with SQL Server.
I= Internet Explorer. Microsoft likes to say Internet Explorer 9 is the most used browser worldwide on Windows 7. And if you add together all versions of IE, it's still the world's most used browser. But IE's share has been steadily declining: to 41 percent, down from 48 percent a year ago, according to StatCounter, one Web analytics tracking firm. What's been rising? Google Chrome.
J= Julie Larson-Green. Microsoft's corporate vice president of program management for Windows was named one of Glamour magazine's list of women in tech who could become the next great tech legend. She gave a key demo of Windows 8 at the Build conference.
K= Kinect. Microsoft marked Kinect's one-year anniversary in the fall by touting what it dubbed the "Kinect Effect" — people using the voice- and motion-sensor for more than Xbox games. In 2011, Microsoft gave academics a software-development kit for Kinect applications, and plans to do so for businesses next year.
L= Lync. Microsoft's office-communications software marked its first anniversary in December, claiming nearly 3 million enterprise users rely on it rather than traditional PBX for telephone-related needs.
M= Mango. Windows Phone 7.5, code-named "Mango," is the latest update of the Windows Phone operating system. While it was critically well-received after it started rolling out in September, Windows Phone still wasn't able to gain much traction by the end of the year. Will 2012 be different?
N= Nokia. In February, the Finnish phone maker and Microsoft announced they were teaming up, with Nokia using primarily Windows Phone as its smartphone platform. Nokia launched its first Windows Phones — the Lumia 800 and Lumia 710 — in October. Next year is huge for the partnership — and their future in the smartphone market.
O= Office. More than 100 million copies of Office 2010 have been sold since its launch in May 2010. It helped Microsoft's Business division reach $5.62 billion in sales in the most recent quarter.
P= Patents. Patents have become a financial and competitive strategy among tech companies, with Microsoft right in the thick of things. Mostly, the company contends that features in Google's Android infringe on Microsoft patents. It has sought patent-licensing agreements with phone makers who use Android, or taken them to court. By the end of 2011, it had reached licensing agreements with 10 manufacturers that together represent more than 50 percent of Android devices. It was in litigation with Barnes & Noble and Inventec. In its litigation with a third company — Motorola — the International Trade Commission found in December that Motorola infringed on one of Microsoft's patents, but not on six others.
Q= Quarterly earnings. Even if Microsoft's stock price is flat, its quarterly earnings have performed solidly, thanks in large part to Windows, Office, and the Server and Tools business. For fiscal 2011, the company reached $69.9 billion in sales, with $23.2 billion in profit.
R= Re-imagining. That's what Microsoft says it's doing with Windows 8 (see W). And it really wants to tell you about it. "Windows 8 is a re-imagining of Windows, from the chip to the interface," Julie Larson-Green wrote in June after the first demonstration of the new operating system at the D9 conference. "Windows 8 is a bold re-imagining of what Windows could be," Windows President Steven Sinofsky said at Build. "If Windows 8 is Windows re-imagined … we're also in the process of re-imagining Microsoft," Ballmer declared, also at Build. Imagine that.
S= Skype. Microsoft bought the Internet phone company for $8.5 billion, its largest purchase ever. Skype is now a business division within Microsoft, which presumably will integrate with its own offerings, including Lync, Outlook and Xbox. Will Skype's 170 million monthly users continue to be able to use its Internet voice and video-calling features for free? And will Microsoft do right by Skype? We'll see in 2012.
T= Tulalip. The internal code name for what turned out to be So.cl, Microsoft's experimental social network and search site for students, unveiled in December. The Tulalip Tribes were unhappy about it, saying the name infringed on the tribes' name. Microsoft apologized and dropped the code name.
U= University Village Microsoft Store. In October, the company launched its U-Village retail store — its 12th nationwide and second in the Seattle area. By the end of the year, the company had 14 Microsoft Stores, with plans to get to 75 in the next three years.
V= VMware. The Redmond software giant's competitor was the subject of a Microsoft spoof video characterizing VMware's emphasis on virtualization as stuck in the past.
W= Windows 8. The re-imagined operating system (see R) is expected to launch in a beta test in February. Windows 8 is the first Windows version designed from the beginning to work on both tablets and PCs. A lot is riding on it, including proof that Microsoft can still dominate computing in a world where competitors have zoomed ahead on mobile devices.
X= Xbox. The hugely successful Xbox 360 (58 million consoles sold so far) got a dashboard update in December, with expanded Kinect voice and gesture controls and the goal of bringing content from dozens of video providers to Xbox. It was another step toward Microsoft's vision of the Xbox as the living-room family-entertainment center.
Y= Y chromosome: What most employees of Microsoft have. Men made up 76 percent of Microsoft's global workforce last fiscal year, according to its 2011 Citizenship Report.
Z= Zune. RIP, Zune Player. There were a few days in October when we didn't know your fate: First, Microsoft seemed to say you were dead, then not dead, then, finally, definitely dead. Your spirit lives on in the Zune music and video service in PCs, Xbox, Windows Phone and existing Zune players.
Article available courtesy of The Seattle Times. View original article here:
Janet I. Tu: 206-464-2272 or [email protected]. On Twitter @janettu. Information from The Seattle Times archive was used in this report.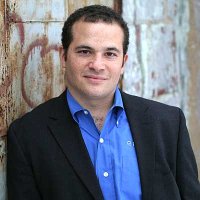 Carl Mazzanti is Co-Founder and President of eMazzanti Technologies, Microsoft's four time Partner of the Year and one of the premier IT consulting services for businesses throughout the New York metropolitan area and internationally. Carl and his company manage over 400 active accounts ranging from professional services firms to high-end global retailers.
eMazzanti is all about delivering powerful, efficient outsourced IT services, such as computer network management and troubleshooting, managed print, PCI DSS compliance, green computing, mobile workforce technology, information security, cloud computing, and business continuity and disaster recovery.  
Carl Mazzanti is also a frequent business conference speaker and technology talk show guest and contributor at Microsoft-focused events, including frequent prominent roles at the Microsoft Inspire (Worldwide Partner Conference / WPC).
Carl, a serial Entrepreneur, gives back to the community through Entrepreneur teaching engagements at Georgetown University, the company's ocean wildlife conservation effort, the Blue Project, and Tree Mazzanti.