Hoboken, New Jersey ­- (Vocus) December 29, 2011 –Windows 8 already? Didn't Microsoft just release Vista and Windows 7 operating systems? Besides, who cares about a new operating system anyway? Just like an irresistible new car, Windows 8 may just turn your head enough to make you sit up and take notice. In a new Microsoft article available through eMazzanti Technologies, an IT and computer expert and Gold Microsoft Partner, gives a brief, but exciting overview of the new operating system. The article can be viewed or downloaded at: https://www.emazzanti.net/previewing-windows-8.
Individuals and small businesses can also watch a video demo, download other articles and schedule their own live demo as well from eMazzanti Technologies serving the Hoboken, New Jersey and New York City areas. Twitter followers can get additional information @Mazzanti. Facebook are encouraged to like us @ facebook.com/emazzantitechnologies.
"We are already talking Windows 8 to clients," noted Jennifer Mazzanti, president of eMazzanti Technologies, a premiere computer IT guru serving the Hoboken, New Jersey and New York City areas for over 10 years. "Many want to see what's coming down the technology road and do some migration planning. The new capabilities hold the promise of powerful capabilities, new applications and increased productivity."
D9 Conference Overview
At a recent D9 Conference, Microsoft unveiled the next generation of Windows, code named "Windows 8". The demo highlighted some of the ways Microsoft have re-imagined the interface for a new generation of touch-centric hardware. Below are some of the new features:
Fast launching of apps from a tile-based Start screen, which replaces the Windows Start menu with a customizable, scalable full-screen view of apps.
Live tiles with notifications, showing always up-to-date information from your apps.
Fluid, natural switching between running apps.
Convenient ability to snap and resize an app to the side of the screen, so you can really multitask using the capabilities of Windows.
Web-connected and Web-powered apps built using HTML5 and JavaScript that have access to the full power of the PC.
Fully touch-optimized browsing, with all the power of hardware-accelerated Internet Explorer 10.
The effortless movement between existing Windows programs and new Windows 8 apps. The full capabilities of Windows continue to be available to you, including the Windows Explorer and Desktop, as does compatibility with all Windows 7 logo PCs, software and peripherals.
About eMazzanti Technologies
With a company name that sounds more like a purebred, high-performance sports car than a IT support and consulting firm, eMazzanti Technologies is all about delivering powerful solutions such as managed printing services, PCS DSS compliance, computer network management, network troubleshooting, business continuity and disaster recovery, green computing, mobile workforce technology, information security, cloud computing, cloud computing services, and business information optimization in the most efficient manner possible. The Hoboken, N.J., firm is located in one of the most densely populated – and competitive – regions in the U.S. It provides business technology consulting services for companies ranging from home offices to multinational corporations throughout the New York metropolitan area, the United States and internationally. For more information contact: Carl Mazzanti 201-360-4400 or emazzanti.net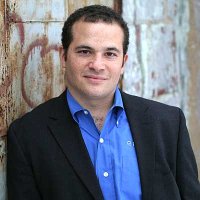 Carl Mazzanti is Co-Founder and President of eMazzanti Technologies, Microsoft's four time Partner of the Year and one of the premier IT consulting services for businesses throughout the New York metropolitan area and internationally. Carl and his company manage over 400 active accounts ranging from professional services firms to high-end global retailers.
eMazzanti is all about delivering powerful, efficient outsourced IT services, such as computer network management and troubleshooting, managed print, PCI DSS compliance, green computing, mobile workforce technology, information security, cloud computing, and business continuity and disaster recovery.  
Carl Mazzanti is also a frequent business conference speaker and technology talk show guest and contributor at Microsoft-focused events, including frequent prominent roles at the Microsoft Inspire (Worldwide Partner Conference / WPC).
Carl, a serial Entrepreneur, gives back to the community through Entrepreneur teaching engagements at Georgetown University, the company's ocean wildlife conservation effort, the Blue Project, and Tree Mazzanti.