Service Delivery Specialist
At eMazzanti Technologies — ideas and experiences matter. You are part of a team that helps drive business growth. You are a name, an individual, and a significant contributor.
As the Service Delivery Specialist you are the interface between our clients and our engineering team. You hold the keys to helping our customers have the finest service experience possible. As a result, we are looking for those individuals who are searching for an extraordinary professional experience — where the learning never stops. We seek idea generators that can execute results with impact.  We measure our work product not only by revenue growth, but also by the integrity of our brand, our service delivery and our satisfied customers.
We continue to build our crew by adding only those with a passion for personal accomplishment and a positive attitude. You will be provided with the tools needed to be highly responsive every minute of every day. If this sounds appealing to you, eMazzanti is where you want to be. You will learn more here than any other place on the planet We are currently looking for someone to spearhead our service delivery and bring all the players together so every single one of our customers have an extraordinary experience.
The responsibilities include:
Answering all inbound technical support calls for routing of support needs
Answer inbound calls and coordinate the appropriate resource to respond to the customer and resolve their issue
Use the Company's ticketing system to schedule out engineers via a DISPATCH portal.
HRs — 7:00 AM to 4 PM EST
Create and plan weekly, bi-weekly or monthly schedules site visits
Schedule site AUDIT'S and confirm completion and review recommended responses
Hardware / Software Order tracking and become the TRAFFIC coordinator that gets materials where they need be for work to commence
Inventory management of current materials and coordinate customer delivery and manage existing assets
Provide Asset labels for all engineers to track and identify equipment at customer locations
Confirm time entries are completed by daily by staff with respective notes if required
Change On-Call routing forwarding to the appropriate on call engineer
Confirm engineers daily log out of system to confirm call forwarding
This role is pivotal to our scalability, customer retention and our overall growth. If you are highly organized, have extraordinary organizational skills and choose to be with a firm growing at double digits per year we're interested in learning all about you.
Apply now at www.emazzanti.net/jobs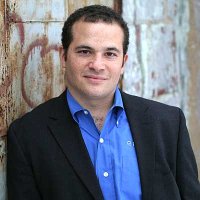 Carl Mazzanti is Co-Founder and President of eMazzanti Technologies, Microsoft's four time Partner of the Year and one of the premier IT consulting services for businesses throughout the New York metropolitan area and internationally. Carl and his company manage over 400 active accounts ranging from professional services firms to high-end global retailers.
eMazzanti is all about delivering powerful, efficient outsourced IT services, such as computer network management and troubleshooting, managed print, PCI DSS compliance, green computing, mobile workforce technology, information security, cloud computing, and business continuity and disaster recovery.  
Carl Mazzanti is also a frequent business conference speaker and technology talk show guest and contributor at Microsoft-focused events, including frequent prominent roles at the Microsoft Inspire (Worldwide Partner Conference / WPC).
Carl, a serial Entrepreneur, gives back to the community through Entrepreneur teaching engagements at Georgetown University, the company's ocean wildlife conservation effort, the Blue Project, and Tree Mazzanti.