IT consultant sponsors IAMCP Charity Golf Tournament at Microsoft Worldwide Partner Conference, Event raises $20,000 for YouthSpark projects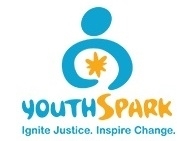 Hoboken, New Jersey ­- (Vocus) July 25, 2014 — eMazzanti Technologies, an IT support and computer consultant in the NYC area, is providing resources to young people around the world to help them develop education and career opportunities.
Through sponsorship of the IAMCP Charity Golf Tournament at the Microsoft Worldwide Partner Conference (WPC), held in Washington D.C. July 13, eMazzanti demonstrated their commitment to youth development by supporting selected Microsoft YouthSpark projects.
"Helping young people around the world builds a better future for all of us," stated Carl Mazzanti, CEO, eMazzanti Technologies. "eMazzanti is proud to be involved in this year's IAMCP charity event."
Microsoft YouthSpark represents a three year effort, announced by Microsoft CEO Steve Ballmer last year, to improve access to opportunities for education, employment, and entrepreneurship for young people around the world.  Microsoft YouthSpark provides cash grants to eligible organizations whose missions and activities support youth development.
The International Association of Microsoft Channel Partners (IAMCP) is a business networking organization for Microsoft partners with 100+ chapters in over 40 countries around the globe. IAMCP provides a range of partner-to-partner services and supports local communities by encouraging partners to give their time and expertise and to participate in charitable activities.
The Microsoft Worldwide Partner Conference (WPC) held July 13-17 at the Walter E. Washington Convention Center, Washington, D.C. is a global assembly of Microsoft's top partners.
This year, Microsoft partners came together to discuss ways to enhance cloud, big data, mobile, enterprise social, and sales and marketing leadership business opportunities. Next year's event will be held July 12-16 in Orlando, Florida.
Other related resource information:
Why Companies Need a Managed IT Services Provider
eMazzanti Nominated for 2014 Microsoft Partner of the Year Awards
About eMazzanti Technologies
eMazzanti Technologies' team of trained, certified IT experts provide 24×7 outsourced IT support to help ensure business productivity, address challenges of growth, cloud computing, mobility, critical business continuity and disaster recovery demands. The consultancy has special expertise in retail, manufacturing, distribution, financial, architectural, engineering, construction, government, educational, legal services, accounting, marketing communications, and healthcare market segments, while maintaining high customer satisfaction levels.
eMazzanti serves the Hoboken, NJ and NYC area markets as well as regional, national and international business support requirements. The IT firm is Microsoft's 2012 Partner of the Year and on-going Gold Partner, Microsoft Northeast Region Partner of the Year; a five-time recipient of WatchGuard's Partner of the Year and has achieved the Inc. 5000 list for the fifth year in a row. Download the free article: How to Select an IT Provider here. More than 400 companies trust their IT support needs to eMazzanti Technologies. For more information contact: Carl Mazzanti 201-360-4400 or emazzanti.net. Twitter: @emazzanti, Facebook: Facebook.com/emazzantitechnologies.