Artificial intelligence (AI) has begun to transform the way the world works in radical ways. Recent advancements like the launch of ChatGPT last November have sparked exploration into the uses of AI in business. Organizations in all industries look to AI to build productivity, automate processes and improve decision making.
AI does not offer a magic bullet, and it requires human oversight. But it does help to foster creativity, augmenting human capabilities and opening the door for important innovations. From rapidly processing vast quantities of data to optimizing manufacturing processes and even composing content, the possibilities of AI continue to expand.
Take Workers to the Next Level
AI can strengthen the workforce by assisting employees to perform beyond their normal capabilities in several ways.
Organize knowledge and support decision making – AI simplifies research by finding relevant information hidden in mounds of documents and summarizing complex topics. It can then analyze data quickly to identify patterns and suggest next steps or optimal paths.
Improve writing and simplify content creation – Tools like AI-enabled Microsoft Copilot offer suggestions to improve writing, create a more professional tone and strengthen arguments. AI can even draft content based on natural language prompts.
Build more effective training and learning – Using AI, businesses customize training plans based on employee experience and needs. Additionally, AI can provide just in time coaching, monitoring employee actions and offering feedback. This gives workers the support they need to quickly master new tasks and tools.
Help developers code more quickly – AI pair programmers like GitHub Copilot works side by side with developers, analyzing code and offering real-time coding improvements. Coders can also describe in natural language what they want to do. GitHub will then suggest code in any one of multiple available coding languages.
Transform Healthcare to Improve Patient Outcomes
In the healthcare environment, AI improves diagnosis and treatment, enhances patient outcomes, and reduces costs. For example, using computer vision and deep learning algorithms, AI can analyze and interpret images from various sources. This helps radiologists and clinicians detect abnormalities, classify diseases and monitor changes over time.
Additionally, AI continues to make a significant impact in drug discovery, the complex process of finding new compounds to treat disease. For instance, the British company DeepMind developed a deep learning system to accurately predict 3D models of protein structures. This helps scientists create targeted therapies for more effective cancer treatment.
Recruit and Hire Top Candidates
Recruiters use AI to streamline the hiring process, allowing companies to quickly source and screen candidates, also enhancing the candidate experience. To begin with, AI can automate much of the process of matching job descriptions with resumes and profiles. It can also rank and prioritize candidates and engage them with personalized messages.
For instance, the conversational AI platform Mya Systems uses a chatbot to interact with candidates via text or voice. Mya can answer questions, provide feedback, schedule interviews, and nurture relationships with candidates throughout the hiring process.
Another solution called Plymetrics uses neuroscience-based games to measure candidates' cognitive abilities, personality traits, and emotional intelligence. It then compares candidates' game data with the profiles of successful employees to provide unbiased recommendations.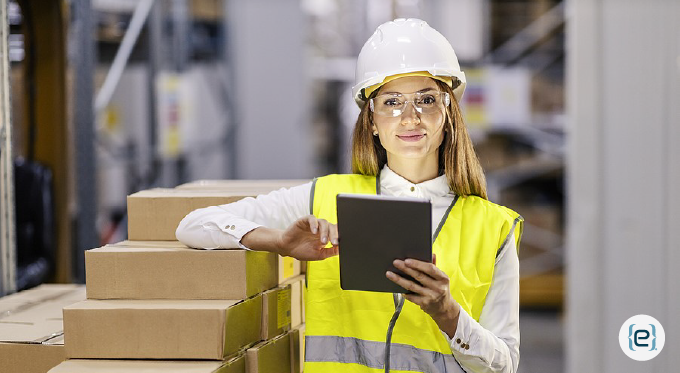 Streamline Supply Chain and Inventory Management
Supply chain problems and poorly managed inventories lead to costly delays and overstocking, as well as decreased customer satisfaction. Using algorithms, AI solutions forecast specific needs and suggest the optimal time to move supplies. AI can also help reduce waste, spoilage and theft by monitoring inventory quality, quantity, and location.
For example, Starbucks uses AI to predict the amount of coffee beans each store needs based on historical data, weather conditions, promotions, and events.
Explore Creative Uses of AI in Business
These examples represent just the beginning of how AI will transform business in the coming months and years. Proactive organizations use AI to gain competitive advantage and improve their products and services.
Companies like Microsoft aim to support the advancement of responsible AI by making high-performance technology available at production scale. Contact eMazzanti consultants to learn how to take advantage of Microsoft Azure AI and other services to improve business processes.
Save money on IT infrastructure and empower a nimble workforce to slay the competition.