Hoboken, New Jersey ­- (Vocus) Aug, 2013 –Business continuity, in the face of a data disaster, is an issue no organization can afford to ignore according to a recent published article from eMazzanti Technologies. Failure to anticipate how a business can recover from a natural or man-made disaster could lead to the ultimate failure of the business itself. According to The Definitive Handbook for Business Management, between 60 and 90 percent of companies without a proactive disaster plan find themselves out of business within 24 months of experiencing a major disaster. Further, one of the most important areas to create a disaster plan for centers around the power and cooling needs of your computer equipment.
"Increasingly, IT power and cooling are becoming more important as factors in ensuring business continuity," said Jennifer Mazzanti, president eMazzanti Technologies. "The 10 steps we review in this article provide a good start for ensuring the integrity and availability of a company's IT systems."
Read more…
1.       Assess your situation.
Review existing power and cooling systems to identify threats and vulnerabilities to business continuity.
2. Ensure the physical security of your equipment
While large data centers often have strict access policies and procedures, smaller locations or more remote locations may not. It's important to use racks that come with key or card swipe locks and contact closures that protect against unauthorized access. These locks and closures can be connected to your network so you can easily provide authorizations and monitor access. Within the rack, smart PDUs enable control of individual receptacles. This prevents unauthorized equipment additions that can overload circuits and create a power outage.
3. Keep your cool
High heat can reduce the performance of equipment. IT equipment often requires 24×7 dedicated cooling, precise temperature, humidity and air filtration control and more efficient cooling provided only by precision cooling.
Typically, racks with 1kW to 3kW need dedicated cooling, either through single cabinets with integrated cooling or through room level cooling.
4. Eliminate hot spots
Many data center now have high density servers. These can create hot spots, causing equipment degradation and underutilization of rack space. At 5kW and above, high-density cooling often is required. You can resolve hot spots in single racks with cabinets featuring integrated high density cooling or in multiple racks by using high density supplemental cooling in areas already served by room level cooling.
5. Ensure power quality
The most commonly used UPSs are line-interactive and do not condition certain power problems such as frequency variations and distortions until they go to battery. They may pass utility power irregularities to the protected equipment, resulting in the power being dropped. You can mitigate this risk by using online UPSs, which fully condition utility power before passing it to the protected equipment.
Read more…
About eMazzanti Technologies
eMazzanti Technologies' team of trained, certified experts provide 24×7 outsourced IT support to help ensure business productivity, address challenges of growth, cloud computing, mobility, critical business continuity and disaster recovery demands. The consultancy has special expertise in manufacturing, distribution, retail, financial, architectural, engineering, construction, government, educational, legal services, accounting, marketing communications, and healthcare market segments, while maintaining high customer satisfaction levels. Flexible support plans range from fixed-fee, around-the-clock network management where eMazzanti functions as an extension of a businesses' IT staff to a custom-solution provided on an as-needed basis. eMazzanti serves the Hoboken, NJ and NYC area markets as well as regional, national and international business support requirements. The IT firm is Microsoft's 2012 Partner of the Year and on-going Gold Partner, Microsoft Northeast Region Partner of the Year, a four-time recipient of WatchGuard's Partner of the Year and has achieved the Inc. 5000 list for the fourth year in a row. Download the free article: How to Select an IT Provider here. More than 400 companies trust their IT support needs to eMazzanti Technologies. For more information contact: Carl Mazzanti 201-360-4400 or emazzanti.net. Twitter: @emazzanti , Facebook: Facebook.com/emazzantitechnologies.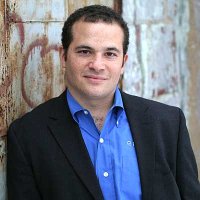 Carl Mazzanti is Co-Founder and President of eMazzanti Technologies, Microsoft's four time Partner of the Year and one of the premier IT consulting services for businesses throughout the New York metropolitan area and internationally. Carl and his company manage over 400 active accounts ranging from professional services firms to high-end global retailers.
eMazzanti is all about delivering powerful, efficient outsourced IT services, such as computer network management and troubleshooting, managed print, PCI DSS compliance, green computing, mobile workforce technology, information security, cloud computing, and business continuity and disaster recovery.  
Carl Mazzanti is also a frequent business conference speaker and technology talk show guest and contributor at Microsoft-focused events, including frequent prominent roles at the Microsoft Inspire (Worldwide Partner Conference / WPC).
Carl, a serial Entrepreneur, gives back to the community through Entrepreneur teaching engagements at Georgetown University, the company's ocean wildlife conservation effort, the Blue Project, and Tree Mazzanti.