From enhanced collaboration to sales and marketing apps in the cloud, powerful new Microsoft functionality promises to inspire creativity and carry productivity to the next level. Check out these exciting Microsoft Product Announcements and updates for 2017.
Office 365 Update – Put Your Best Foot Forward
With Microsoft Office 365, users enjoy access to regular updates. Here are a few key features of the May 2017 update:
Link Gallery – Easily add a link to a recently used file directly into your existing Office document, workbook or presentation.
Editor – Stepped up editing capabilities in Word and Outlook. Spelling and grammar suggestions now include expanded explanations. In addition, Editor makes style suggestions to address issues such as passive voice, wordiness and jargon.
Closed Captions for Video – Reach a wider audience by including closed captions for a hearing-impaired audience or subtitles for additional language support in PowerPoint.
Quick Access to Groups – Groups you interact with frequently in Outlook now appear at the top of your contact list.
Microsoft Teams – Simplified, Secure Collaboration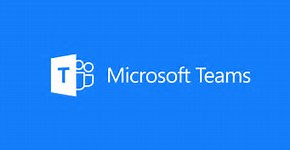 With cross-country and global teams becoming the business norm, Microsoft announced a chat-based workspace within Office 365. From conversation and video conferencing to real-time collaboration within Office applications, Microsoft Teams supports today's agile work groups.
Key features include:
A chat function that supports both private and group conversations as well as options to group chats by topic.
Collaboration that continues naturally across Microsoft business applications, including: Word, Excel, PowerPoint, SharePoint, OneNote, Planner, Power BI and Delve.
Deep integration with Skype.
The security and compliance features Office 365 customers depend on applied to all Microsoft Teams communication. Data is encrypted both in transit and at rest.
Windows 10 Creators Update – Power the Future
With releases in April and again in September, Windows 10 Creators Update expands creative options, simplifies connections and improves privacy.
3D and Affordable Mixed Reality – Users can create and manipulate 3D models in Office documents and Microsoft Paint. In addition, Microsoft has expanded its partner support to make mixed reality affordable. VR headsets from various vendors will ship pre-installed with Windows 10 Creators Update.
My People – Remain in constant contact with your closest friends or coworkers. Pin contacts to your task bar and instantly connect with them via social apps. Share files and send messages without interrupting your workflow.
Cloud-based Clipboard – Copy and paste between connected devices.
Web-based Privacy Dashboard – Access and control your activity data (search and browsing history, etc.) from anywhere. Microsoft bills this feature as an initial step in giving users visibility and control over their data.
Microsoft Dynamics 365 – Sales and Marketing in the Cloud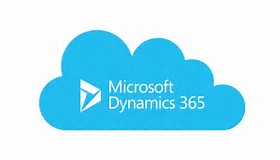 Dynamics 365 launched last fall, reimagining its business solutions offerings with a feature-rich cloud solution. The Business Edition includes essential functionality for small and mid-size organizations while the Enterprise Edition offers a full suite of applications for large businesses.
This summer, users can access a preview of the new Sales and Marketing apps designed for small to mid-size businesses. The Marketing app replaces Microsoft's Dynamics Marketing (MDM) product. And, the Sales and Marketing applications work in concert to help you engage customers across all touchpoints.
Unlock the Power of Microsoft Product Announcements
These and other exciting product offerings promise to help you work smarter, create with confidence and improve connections with coworkers and customers. As a leading Microsoft Partner with access to high-level Microsoft resources, let eMazzanti guide you to determine the best timing and configuration for your organization.
With managed IT services and cloud services tailored to your business needs, the team of certified Microsoft engineers at eMazzanti will help you take your business to the next level.