3 Types of People Who Can (Easily and Affordably!) Use Microsoft Office 365
Paint taught you how to navigate a computer. PowerPoint helped you ace your final high school presentation. Microsoft products have assisted you at every stage of life. Office 365 continues the trend—helping you meet goals and connect with others, whether you're studying, working or just doing your thing.
Professionals
Although it really is so much more (see below), Office 365 is primarily known as a worker's tool—and with good reason. The cloud-based platform boasts a suite of applications built to promote productivity.
Publish and polish professional looking documents in Word, stay organized with Outlook's contact and calendar syncing capabilities, and measure your progress in Excel. Easy to grasp and fun to use, the platform's intuitive interface keeps the learning curve low and efficiency high. They don't call it Office 365 for nothing!
Students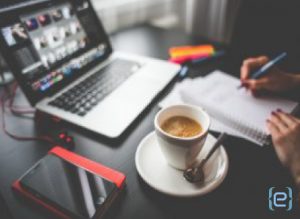 Move-In Day is an emotional one for parents of college freshmen, second only to the day that they see the bill. College is expensive and though student life may require you to cut corners in other areas (instant noodles again?), you won't have to sacrifice on tech.
Accessible through all of your devices and routinely upgraded free of charge, Office 365 applications allow you to expand your mind, without costing you an arm and a leg. Instead of frantically jotting notes, truly engage in lecture hall discussions and save the professor's presentation slides in PowerPoint at the end of class. Another reason to give Office 365 the old college try? Its OneDrive application shows you who is editing which shared document and when—invaluable insight when working on dreaded group projects.
Individuals
Calling your ex from your office phone. Catching-up on emails at Thanksgiving dinner. As a rule of thumb, it's good keep your work and personal lives separate, but Office 365 has its place in both. When you're not working or studying, you're out having fun—making pic-worthy memories and lots of new friends. Like its enterprise grade counterpart, Office 365's personal subscription package features OneDrive—a safe place to store and share all of your pictures. It also includes Skype—a great tool for keeping in touch with newfound friends and much missed family.
Office 365 offers many applications, in every sense of the phrase. Improving time spent at the office, on campus, and in the comfort of home, it's safe to say that Office 365 is all things to all people. Contact eMazzanti and see what Microsoft's versatile platform can do for you.

Bryan Antepara: IT Specialist
Bryan Antepara is a leader in Cloud engagements with a demonstrated history of digital transformation of business processes with the user of Microsoft Technologies powered by the team of eMazzanti Technologies engineers.
Bryan has a strong experience working with Office 365 cloud solutions, Business Process, Internet Information Services (IIS), Microsoft Office Suite, Exchange Online, SharePoint Online, and Customer Service.
He has the ability to handle the complexity of moving data in and out of containers and cloud sessions, makes him the perfect candidate to help organizations large and small migrate to new and more efficient platforms.  Bryan is a graduate of the University of South Florida and is Microsoft Certification holder.