eMazzanti Achieves Top Tier in Xerox Partner Sales Volume for 2013: NYC metro area IT consultant and Xerox Alliance Program Platinum Partner ranked third for sales of Xerox products and services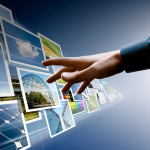 Hoboken, New Jersey ­- (Vocus) May 14, 2014 – eMazzanti Technologies, IT support and computer consultant and Xerox Platinum Partner in the New York City Metro area, recently learned that it is ranked third in sales for Xerox Partners in New Jersey for the 2013 calendar year. Carl Mazzanti, CEO, attributes increased sales of Xerox products and services to its eCare Managed Print Services</span rel="nofollow"> offering.
"eCare Managed Print Services is all about reducing the total cost of ownership of imaging equipment, from printers to MFP (multi-function printers) to copiers," stated Mazzanti. "Businesses may be spending too much for printing and supplies. eCare Managed Print Services from eMazzanti and Xerox can significantly reduce costs."
More than Purchase Price
TCO or total cost of ownership is what a business should be thinking about when it comes to printing. TCO is calculated by combining the purchase price, cost per page, reliability and support. The initial cost of acquisition focuses almost completely on hardware purchase but excludes other costs.
Unfortunately, purchasing the printer is truly the "tip of the iceberg" when it comes to calculating the total cost of ownership. If a 25 page per minute black and white laser printer prints 5,000 pages per month, the total cost to operate the printer over 3 years will be over $4,750. That $649 printer is actually going to cost $5,400 to own for 3 years.
Hidden costs must also be considered to provide an accurate cost of printed materials to the company including:
Network management: This cost may be low for one or two printers, but a growing printer population will demand increased network management time.
Infrastructure: Printers on the network require obvious infrastructure, such as a network node, desk space, floor space, electricity and air conditioning.
User time: Users who spend valuable time using the wrong printer for their requirements cost time and money. Overloading a small printer will result in users constantly adding supplies such as paper and ink cartridges.
Be sure to consider all of the factors when figuring the TCO. Visit www.ecareprint.com</span rel="nofollow"> to see how a managed print service can lower total cost of ownership of imaging equipment.
Xerox Platinum Partners
Xerox Platinum members are considered the most advanced partners in the Xerox Alliance Program. This represents a global partnership. Invitations are extended to dominant players in the market. Offerings from Platinum Partners are considered core solutions in the Xerox Solutions portfolio.
With increased sales of Xerox products and services, eMazzanti joins an elite group of Xerox partners who have shown an exceptional commitment to reducing costs and improving the productivity of customers through their Xerox partnership.
Other related resource information:
eMazzanti Announces eCare Managed Print Site to Lower TCO
About eMazzanti Technologies
eMazzanti Technologies' team of trained, certified experts provide 24×7 outsourced IT support to strengthen IT security, ensure business productivity and address challenges of growth, cloud computing, mobility, critical business continuity and disaster recovery demands. The consultancy has special expertise in retail, manufacturing, distribution, financial, architectural, engineering, construction, government, educational, legal services, accounting, marketing communications, and healthcare market segments, while maintaining high customer satisfaction levels. Flexible support plans range from fixed-fee, around-the-clock network management where eMazzanti functions as an extension of a businesses' IT staff to a custom-solution provided on an as-needed basis.
eMazzanti serves the Hoboken, NJ and NYC area markets as well as regional, national and international business support requirements. The IT firm is Microsoft's 2012 Partner of the Year and on-going Gold Partner, Microsoft Northeast Region Partner of the Year, a four-time recipient of WatchGuard's Partner of the Year and has achieved the Inc. 5000 list for the fourth year in a row. Download the free article: How to Select an IT Provider. More than 400 companies trust their IT support needs to eMazzanti Technologies. For more information contact: Carl Mazzanti 201-360-4400 or emazzanti.net. Twitter: @emazzanti, Facebook: Facebook.com/emazzantitechnologies and youtube.