Hoboken, New Jersey ­- (Vocus) October 8, 2013 –Businesses with a few to a fleet of printers may be spending too much for printing and supplies according to eMazzanti Technologies' new website called eCare Managed Print Services; http://www.ecareprint.com. The site helps businesses evaluate the visible and hidden costs associated with printing.
"Many companies do not have a handle on the total cost of ownership (TCO) when it comes to printing expenses," says Jennifer Mazzanti, president eMazzanti Technologies. "With managed print services a company may be able to reduce print and supply costs by as much as 30% while improving the company's document production capabilities."
More than Purchase Price
TCO or total cost of ownership is what a business should be thinking about when it comes to printing. TCO is calculated by combining the purchase price, cost per page, reliability and support.
"If purchase price was the only factor in determining TCO, we'd all have $100 deskjet printers next to our work computers," noted Mazzanti. However, there are visible costs and there are hidden costs to consider.
Visible Costs
The initial cost of acquisition focuses almost completely on hardware purchase. Low-end Deskjets offer low cost of acquisition by design because they are built to offer flexibility and high image quality in a low duty cycle environment.
Personal Deskjet users will replace their own consumables (ink and paper). The color inks are grouped in a single cartridge for convenience in a package that includes the print heads. This drives up the cost of each individual cartridge but replaces the print head each time to reduce later maintenance costs. In a color LaserJet, you might need to replace the toner cartridge after 3,000 pages.
Standard paper costs a penny a sheet or less. Deskjet users searching for high image quality will need special photographic paper media. Some of these papers can run as much as a $1 per page.
Every device with moving parts needs maintenance at some time. Printers have more moving parts than any other computer device. The transfer belt, for example, which will print 100,000 pages before needing replacement, is considered a maintenance item.
Adding more users to an existing print device is the most effective technique for reducing the cost of printing. However, more users mean more print volume and more maintenance over time.
Hidden Costs
IT managers new to printer acquisition projects sometimes forget the many costs incurred over a printer's lifetime. These costs must be considered to provide an accurate cost of printed materials to the company.
Network management: Shared printers need network connections and management. This cost may be low for one or two printers, but a growing printer population will demand increased network management time.
Infrastructure: Printers on the network require obvious infrastructure, such as a network node. Businesses consider desk space as a cost? A landlord charges by the square foot. Printers take space away from user's desktop or floor space for the printer and stand in a department. Some companies need an entire computer room to handle their printing needs, which obviously adds floor space costs, construction costs, and common infrastructure such as electricity and air conditioning.
End-use operations: Users who spend valuable time using the wrong printer for their requirements cost time and therefore money to the company. Overloading a small printer will result in users constantly adding supplies such as paper and ink cartridges.
Hardware Just the Tip of the Printer Iceberg
Unfortunately, purchasing the printer is truly the "tip of the iceberg" when it comes to calculating the total cost of ownership. There's a 25 page per minute black and white laser printer that's available for $649. However, if that printer makes 5,000 prints per month, the total cost to operate the printer over 3 years will be over $4,750. That $649 printer is actually going to cost $5,400 to own for 3 years. Desktop ink printers are even worse. A $129 ink printer will cost over $1,600 to operate for 3 years, printing only 25 sheets per day. The total cost of ownership is actually well over 10 times the price of the printer! These figures are based on the manufacturer's supply pricing and yields. (Source: Accram, "Eliminating Hidden Printing Costs by Streamlining Document Production")
eCare Printer Portal
With all the projects businesses need to do every day, employees and office managers don't need the hassle of worrying about ordering printer supplies when they run out. eCare Printer Portal is the quickest, easiest way to order printer supplies.
The Benefits of the eCare Printer Portal service:
•Receive alerts before supplies run out on networked printers
•Order all the right printer supplies needed in just one click
•Supports Xerox, HP, Lexmark, etc.
•Earn free service rewards on eligible Xerox models for buying printer supplies
•No contracts or commitments to buy
About eMazzanti Technologies
eMazzanti Technologies' team of trained, certified experts provide 24×7 outsourced IT support to help ensure business productivity, address challenges of growth, cloud computing, mobility, critical business continuity and disaster recovery demands. The consultancy has special expertise in manufacturing, distribution, retail, financial, architectural, engineering, construction, government, educational, legal services, accounting, marketing communications, and healthcare market segments, while maintaining high customer satisfaction levels. Flexible support plans range from fixed-fee, around-the-clock network management where eMazzanti functions as an extension of a businesses' IT staff to a custom-solution provided on an as-needed basis. eMazzanti serves the Hoboken, NJ and NYC area markets as well as regional, national and international business support requirements. The IT firm is Microsoft's 2012 Partner of the Year and on-going Gold Partner, Microsoft Northeast Region Partner of the Year, a four-time recipient of WatchGuard's Partner of the Year and has achieved the Inc. 5000 list for the fourth year in a row. Download the free article: How to Select an IT Provider here. More than 400 companies trust their IT support needs to eMazzanti Technologies. For more information contact: Carl Mazzanti 201-360-4400 or emazzanti.net. Twitter: @emazzanti , Facebook: Facebook.com/emazzantitechnologies.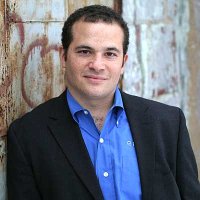 Carl Mazzanti is Co-Founder and President of eMazzanti Technologies, Microsoft's four time Partner of the Year and one of the premier IT consulting services for businesses throughout the New York metropolitan area and internationally. Carl and his company manage over 400 active accounts ranging from professional services firms to high-end global retailers.
eMazzanti is all about delivering powerful, efficient outsourced IT services, such as computer network management and troubleshooting, managed print, PCI DSS compliance, green computing, mobile workforce technology, information security, cloud computing, and business continuity and disaster recovery.  
Carl Mazzanti is also a frequent business conference speaker and technology talk show guest and contributor at Microsoft-focused events, including frequent prominent roles at the Microsoft Inspire (Worldwide Partner Conference / WPC).
Carl, a serial Entrepreneur, gives back to the community through Entrepreneur teaching engagements at Georgetown University, the company's ocean wildlife conservation effort, the Blue Project, and Tree Mazzanti.