Hoboken, New Jersey ­- (Vocus) October 3, 2013 –HIPPA, the Health Insurance Portability and Accountability Act, sets the standard for protecting sensitive patient data. Any company that deals with protected health information (PHI) must ensure that all the required physical, network, and process security measures are in place and followed. A new article from eMazzanti Technologies entitled "Compliance Requirements You Need to Understand" spells out importance of protecting network data.
"Anyone dealing with Protected Health Information must have the proper computer and network data protection," says Jennifer Mazzanti, president eMazzanti Technologies. "However, any kind of data that is important to a company should also be well-protected against loss."
Touch Healthcare? Know HIPPA Technology Compliance
Any company that touches the healthcare industry in any way likely falls under HIPPA technology standards. This includes covered entities (CE), anyone who provides treatment, payment and operations in healthcare, and business associates (BA), anyone with access to patient information and provides support in treatment, payment or operations. Subcontractors, or business associates of business associates, must also be in compliance.
For example:
Physical Safeguards include limited use and access to workstations and electronic media.
Technical Safeguards include unique user IDs, emergency access procedures, automatic log-off and encryption/decryption.
Audit Safeguards include reports or tracking logs must be implemented to keep records of activity on hardware and software.
Technical Policies must also be in place to ensure that electronic Protected Health Information (PHI) hasn't been altered or destroyed.
Network and Transmission Security (all methods of transmitting data i.e. email, Internet, or private clouds) must protect against unauthorized public access of PHI
Companies that may fall under HIPPA compliance standards should make sure its network and computers make the grade as penalties and fines can be significant. A qualified managed IT expert can help.
About eMazzanti Technologies
eMazzanti Technologies' team of trained, certified experts provide 24×7 outsourced IT support to help ensure business productivity, address challenges of growth, cloud computing, mobility, critical business continuity and disaster recovery demands. The consultancy has special expertise in manufacturing, distribution, retail, financial, architectural, engineering, construction, government, educational, legal services, accounting, marketing communications, and healthcare market segments, while maintaining high customer satisfaction levels. Flexible support plans range from fixed-fee, around-the-clock network management where eMazzanti functions as an extension of a businesses' IT staff to a custom-solution provided on an as-needed basis. eMazzanti serves the Hoboken, NJ and NYC area markets as well as regional, national and international business support requirements. The IT firm is Microsoft's 2012 Partner of the Year and on-going Gold Partner, Microsoft Northeast Region Partner of the Year, a four-time recipient of WatchGuard's Partner of the Year and has achieved the Inc. 5000 list for the fourth year in a row. Download the free article: How to Select an IT Provider here. More than 400 companies trust their IT support needs to eMazzanti Technologies. For more information contact: Carl Mazzanti 201-360-4400 or emazzanti.net. Twitter: @emazzanti , Facebook: Facebook.com/emazzantitechnologies.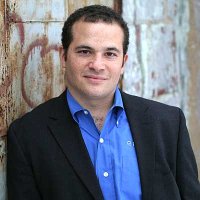 Carl Mazzanti is Co-Founder and President of eMazzanti Technologies, Microsoft's four time Partner of the Year and one of the premier IT consulting services for businesses throughout the New York metropolitan area and internationally. Carl and his company manage over 400 active accounts ranging from professional services firms to high-end global retailers.
eMazzanti is all about delivering powerful, efficient outsourced IT services, such as computer network management and troubleshooting, managed print, PCI DSS compliance, green computing, mobile workforce technology, information security, cloud computing, and business continuity and disaster recovery.  
Carl Mazzanti is also a frequent business conference speaker and technology talk show guest and contributor at Microsoft-focused events, including frequent prominent roles at the Microsoft Inspire (Worldwide Partner Conference / WPC).
Carl, a serial Entrepreneur, gives back to the community through Entrepreneur teaching engagements at Georgetown University, the company's ocean wildlife conservation effort, the Blue Project, and Tree Mazzanti.