Hoboken, New Jersey ­- (Vocus) October, 2013 –Websites and emails are two of the most vulnerable elements in a company's network according to eMazzanti Technologies, an IT expert in the New York City and Hoboken, New Jersey areas. For those reasons, it has created a new website at: http://www.mxwebinspect.com, which provides web and email defense along with message archive services.
"It's a never-ending battle to protect email communications from spam, viruses and other threats," says Jennifer Mazzanti, president eMazzanti Technologies. "The challenge can be particularly draining on organizations with limited IT resources or email threat expertise."
MXINSPECT email Defense
Businesses that rely on efficient email communications can turn to MXINSPECT for help in eliminating the email threats -that sap productivity, increase storage, bandwidth and administrative costs, and put their networks at risk.
The MXINSPECT Email Defense was developed to meet the needs of businesses that require an affordable, effective email security solution that is easy to administer and use, and that is automatically updated to protect against the latest threats.
•Easy activation, administration and use
•Affordable service packages designed to meet every budget
•Effective multi-layered defense against a wide range of email threats
MXINSPECT makes its services easier – from initial installation through final reporting. The service requires no integration or migration and can be activated in as soon as one business day. Using the MX Control Console, a secure, intuitive Web-based email threat management platform, administrators can effortlessly fine-tune email protection, establish group filtering policies, customize corporate policies, and stay abreast of message traffic flow and trends.
MXINSPECT Web Defense
MXINSPECT Web Defense is an effective, easy-to-use web security solution that blocks quickly-evolving threats, including spyware, viruses and phishing attacks, and prevents access to inappropriate websites. Developed for small and medium sized businesses (SMBs), the fully managed service helps businesses to reduce their overall IT costs and the risk of business disruption while increasing employee productivity. Web Defense offers reliable around-the-clock protection and support for network administrators, who may not have the time, staff, budget or expertise necessary to maintain an effective in-house Web security solution.
Access to the Internet enables small and medium-sized businesses (SMBs) to work more collaboratively and more efficiently than ever before. Unfortunately, without a web security service like Web Defense, the Internet can also be a dangerous gateway into a business for spyware, viruses, worms and other malicious threats.
Threat Control, is designed to help SMBs easily and effectively protect employees and network assets from Web-based threats, increasing overall security and reducing the costs associated with infection. Dangerous web-based threats make SMBs vulnerable to debilitating infection and putting unsuspecting users at risk. And, these risks are growing. According the Small Business Administration (SBA):
•There are now over 527,000 malicious websites in existence
•90 percent of businesses suffered hacker attacks in the last year
•44 percent of organizations have reported network intrusions from within their own organizations
MXINSPECT Message Archive
Manage email or it manages a business − especially if the content contains unpleasant surprises. To protect a business, it needs a simple method for storing and retrieving the emails going in and out of an organization, and the content messages carry. Otherwise, a company may go down the path of costly audits, lawsuits and governmental investigations. With MXINSPECT Message Archive, powered by MessageWatcher®, a company gains electronic oversight to help manage the entire email environment. And minimize the cost and risk associated with non-compliance, loss of proprietary information and inappropriate employee emails.
Effective email and website management can help minimize the potential threat to businesses of all sizes.
About eMazzanti Technologies
eMazzanti Technologies' team of trained, certified experts provide 24×7 outsourced IT support to help ensure business productivity, address challenges of growth, cloud computing, mobility, critical business continuity and disaster recovery demands. The consultancy has special expertise in manufacturing, distribution, retail, financial, architectural, engineering, construction, government, educational, legal services, accounting, marketing communications, and healthcare market segments, while maintaining high customer satisfaction levels. Flexible support plans range from fixed-fee, around-the-clock network management where eMazzanti functions as an extension of a businesses' IT staff to a custom-solution provided on an as-needed basis. eMazzanti serves the Hoboken, NJ and NYC area markets as well as regional, national and international business support requirements. The IT firm is Microsoft's 2012 Partner of the Year and on-going Gold Partner, Microsoft Northeast Region Partner of the Year, a four-time recipient of WatchGuard's Partner of the Year and has achieved the Inc. 5000 list for the fourth year in a row. Download the free article: How to Select an IT Provider here. More than 400 companies trust their IT support needs to eMazzanti Technologies. For more information contact: Carl Mazzanti 201-360-4400 or emazzanti.net. Twitter: @emazzanti , Facebook: Facebook.com/emazzantitechnologies.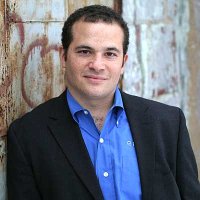 Carl Mazzanti is Co-Founder and President of eMazzanti Technologies, Microsoft's four time Partner of the Year and one of the premier IT consulting services for businesses throughout the New York metropolitan area and internationally. Carl and his company manage over 400 active accounts ranging from professional services firms to high-end global retailers.
eMazzanti is all about delivering powerful, efficient outsourced IT services, such as computer network management and troubleshooting, managed print, PCI DSS compliance, green computing, mobile workforce technology, information security, cloud computing, and business continuity and disaster recovery.  
Carl Mazzanti is also a frequent business conference speaker and technology talk show guest and contributor at Microsoft-focused events, including frequent prominent roles at the Microsoft Inspire (Worldwide Partner Conference / WPC).
Carl, a serial Entrepreneur, gives back to the community through Entrepreneur teaching engagements at Georgetown University, the company's ocean wildlife conservation effort, the Blue Project, and Tree Mazzanti.