Hoboken, New Jersey ­- (Vocus Public Relations) August, 2013 – eMazzanti Technologies makes the INC Magazine's 500||5000 list for the fourth year in a row. The IT support and computer consultant ranks in the middle of the pack of the specially recognized companies.
"For 32 years, Inc. has welcomed the fastest-growing private companies in America into a very exclusive club," said Jennifer Mazzanti, president, eMazzanti Technologies, "This year was more competitive than ever with the median winner increasing sales by more than 140 percent since the start of 2010."
Unique Company
According to a letter to eMazzanti Technologies from Eric Schurenberg, editor-in-chief, Inc. Magazine, "As an Inc. 5000 honoree, eMazzanti Technologies now shares a pedigree with Intuit, Zappos, Under Armour, Microsoft, Jamba Juice, Clif Bar, Pandora (an eMazzanti client), Patagonia, Oracle, and dozens of other notable alumni. You are in some pretty impressive company—which is exactly where you belong."
As an added honor, Inc. ranked eMazzanti Technologies in the Top 100 New Jersey Companies.
The Measurement of Success
This year's list measures revenue growth from 2009 through 2012. To qualify, companies must have been founded and generating revenue by March 31, 2009.
Additionally, firms had to be U.S.-based, privately held, for profit, and independent–not subsidiaries or divisions of other companies-as of December 31, 2012. Since then, a number of companies on the list have gone public or been acquired.
The minimum revenue required for 2009 is $100,000; the minimum for 2012 is $2 million. Revenue figures given in the company profiles are for calendar year 2012.
Employee counts are as of December 31, 2012. Full-time and part-time employees are included in the employee counts; independent contractors are not.
As always, Inc. reserved the right to reject applicants for subjective reasons as well.
About eMazzanti Technologies
eMazzanti Technologies' team of trained, certified experts provide 24×7 outsourced IT support to help ensure business productivity, address challenges of growth, cloud computing, mobility, critical business continuity and disaster recovery demands. The consultancy has special expertise in manufacturing, distribution, retail, financial, architectural, engineering, construction, government, educational, legal services, accounting, marketing communications, and healthcare market segments, while maintaining high customer satisfaction levels. Flexible support plans range from fixed-fee, around-the-clock network management where eMazzanti functions as an extension of a businesses' IT staff to a custom-solution provided on an as-needed basis.
eMazzanti serves the Hoboken, NJ and NYC area markets as well as regional, national and international business support requirements. The IT firm is Microsoft's 2012 Partner of the Year and on-going Gold Partner, Microsoft Northeast Region Partner of the Year, a four-time recipient of WatchGuard's Partner of the Year and has achieved the Inc. 5000 list for the fourth year in a row. Inc. also ranks eMazzanti in the Top 100 New Jersey Companies. Download the free article: How to Select an IT Provider here. More than 400 companies trust their IT support needs to eMazzanti Technologies. For more information contact: Carl Mazzanti 201-360-4400 or emazzanti.net. Twitter: @emazzanti , Facebook: Facebook.com/emazzantitechnologies.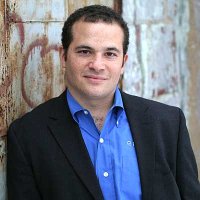 Carl Mazzanti is Co-Founder and President of eMazzanti Technologies, Microsoft's four time Partner of the Year and one of the premier IT consulting services for businesses throughout the New York metropolitan area and internationally. Carl and his company manage over 400 active accounts ranging from professional services firms to high-end global retailers.
eMazzanti is all about delivering powerful, efficient outsourced IT services, such as computer network management and troubleshooting, managed print, PCI DSS compliance, green computing, mobile workforce technology, information security, cloud computing, and business continuity and disaster recovery.  
Carl Mazzanti is also a frequent business conference speaker and technology talk show guest and contributor at Microsoft-focused events, including frequent prominent roles at the Microsoft Inspire (Worldwide Partner Conference / WPC).
Carl, a serial Entrepreneur, gives back to the community through Entrepreneur teaching engagements at Georgetown University, the company's ocean wildlife conservation effort, the Blue Project, and Tree Mazzanti.