NYC area IT security expert invited to exclusive PCI Security Standards Council event 
Hoboken, New Jersey ­- (Vocus) September 2, 2015 – eMazzanti Technologies, a New York City area IT security expert, PCI Security Standards Council Participating Organization and PCI Qualified Integrator (QIR), announced today that it will be attending and exhibiting at the PCI Security Standards Council 2015 North America Community Meeting, September 29 – October 1, 2015, at the Vancouver Convention Centre, Vancouver BC.
eMazzanti IT security professionals together with representatives of WatchGuard Technologies can be found in booth 57 at the Centre exhibit hall. WatchGuard Technologies is a network security industry leader and technology partner to eMazzanti's business customers in the Northeast.
Participation in the PCI Community Meeting serves to strengthen eMazzanti's leadership in the payment security industry. The meeting offers a unique venue where PCI professionals have their voices heard and find ideas, solutions and strategic partners for meeting industry challenges.
"eMazzanti's QIR and Participating Organization status demonstrate our commitment to combating POS security breaches and to advancing worldwide data security standards," stated Carl Mazzanti, CEO, eMazzanti Technologies. "The Vancouver meeting will ensure that our customers continue to receive best-in-the-world data security services."
The gathering provides an opportunity for payment industry professionals to get answers to PCI questions and discuss the future of the standards, as well as to network with key stakeholders across the global payment chain. Attendees at the meeting must be active members in the Council's Participating Organization, QIR or related programs.
The five founding global payment brands of the PCI Security Standards Council — American Express, Discover Financial Services, JCB International, MasterCard and Visa Inc. – have incorporated the PCI DSS as the technical requirements for their data security compliance programs.
Each founding member also recognizes the practitioners and companies certified by the Council as being qualified to validate compliance to the PCI DSS, making the Council a centralized resource for access to standards and services approved by all five payment brands.
Earlier this year, eMazzanti Technologies joined the PCI Security Standards Council as a Participating Organization. The IT consulting firm will work with the Council to improve payment data security worldwide through the ongoing development of the PCI Security Standards.
In addition, eMazzanti is currently one of only seven companies worldwide to be qualified as a PCI Qualified Integrator under the stringent certification standards of the PCI Security Standards Council Qualified Integrators and Resellers (QIR) program.
Retailer Security Services
eMazzanti Technologies offers IT infrastructure, PCI compliance services and POS capabilities to provide retailers with a single-source technology partner. Services also include EMV Chip and Pin technology migration, credit cards for testing and training, and full merchant services.
Related resource information:
5 Step Plan To Avoiding The Pitfalls of Not Being PCI Compliant
eMazzanti Technologies Combating POS Security Breaches with High-level PCI Expertise
About the PCI Security Standards Council
The PCI Security Standards Council is an open, global forum that is responsible for the development, management, education and awareness of the PCI Data Security Standard (PCI DSS) and other standards that increase payment data security. Founded in 2006 by the major payment card brands American Express, Discover Financial Services, JCB International, MasterCard Worldwide and Visa Inc., the Council has more than 700 Participating Organizations representing merchants, banks, processors and vendors worldwide. To learn more about playing a part in securing payment card data globally, please visit: pcisecuritystandards.org.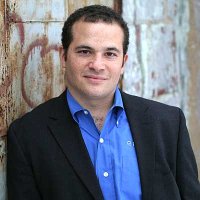 Carl Mazzanti is Co-Founder and President of eMazzanti Technologies, Microsoft's four time Partner of the Year and one of the premier IT consulting services for businesses throughout the New York metropolitan area and internationally. Carl and his company manage over 400 active accounts ranging from professional services firms to high-end global retailers.
eMazzanti is all about delivering powerful, efficient outsourced IT services, such as computer network management and troubleshooting, managed print, PCI DSS compliance, green computing, mobile workforce technology, information security, cloud computing, and business continuity and disaster recovery.  
Carl Mazzanti is also a frequent business conference speaker and technology talk show guest and contributor at Microsoft-focused events, including frequent prominent roles at the Microsoft Inspire (Worldwide Partner Conference / WPC).
Carl, a serial Entrepreneur, gives back to the community through Entrepreneur teaching engagements at Georgetown University, the company's ocean wildlife conservation effort, the Blue Project, and Tree Mazzanti.